Presidents Message
Hello to ALL 939 MSS members!
That's right we have 939 sonographers who receive our email communications. Now that the Restated Bylaws have been approved, ALL 939 are general members of the Michigan Sonographers Society. In the past we had approximately 200 paid members, mostly living in the Metro Detroit Area. Our new structure connects all sonographers in Michigan with the MSS and we welcome you to be an active part of our organization.
Two symposiums will be offered by the MSS-The first is on October 15th, 2016. After this meeting is over, Sonographers all over the state of Michigan have the Society's support for any meeting organized by the General or Active membership. The activities of this organization are truly in the hands of its members.
I have had some sonographers express disappointment that monthly meetings are no longer being offered. However, this is not entirely true. Monthly meeting CAN be offered – it only takes a sonographer with the initiative to find a speaker, pick a date and location and let the MSS board handle the rest.
We are looking for our next sonography leaders – the sonographers who will step forward to create an educational meeting for their peers.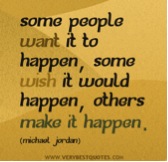 Please communicate with the MSS by using the 'contact us' section of the website.
Sincerely,
Liz Lawrence, RDMS, RDCS, RVT
President